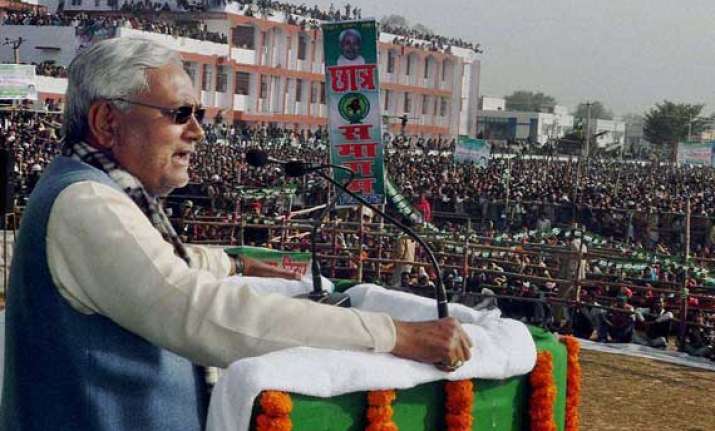 Patna: Miffed by survey reports suggesting that JD(U) may perform poorly in general elections, Chief Minister Nitish Kumar today slammed pollsters for projecting NDA's impressive performance at hustings, saying it amounted to nullifying the election process itself.
"If that's what is going to be the outcome (BJP-led NDA's imminent victory in the general elections), then what is the need for holding elections," he said at the JD(U)'s 12th and final 'Sankalp rally' at Deedarganj on the outskirts of the state capital.
Mocking the reports further, Kumar said "If BJP thinks that it has won the general elections on the basis of the opinion polls then what's the need to contest the polls altogether?.....It should go ahead and form the next government at the Centre."
"Modi should go ahead and take oath as the Prime Minister straightaway if he and BJP think that they have won the general elections on the basis of the survey reports," the Chief Minister said.
Kumar lashed out at pollsters for suggesting that his government in Bihar was popular even today to the extent that 68 per cent people have reposed faith in it, but yet they will vote for the BJP-led alliance in the general elections.