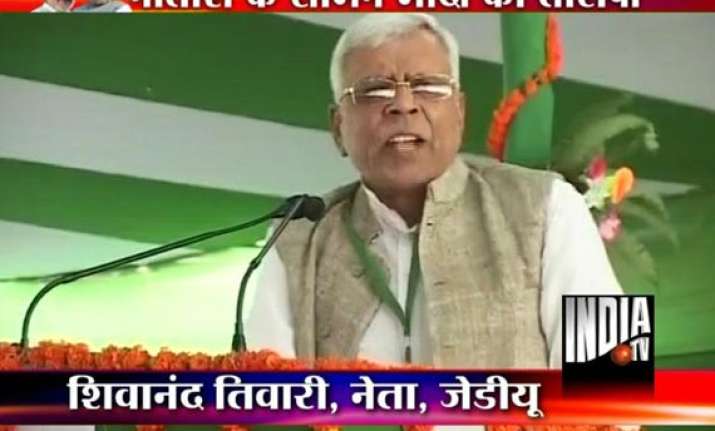 Rajgir: In a major embarrassment to Bihar Chief Minister, JD(U) MP Shivanand Tiwari today asked him why was he so jealous of Narendra Modi?
"We don't want to be the Prime Minister. When someone is shining, what is the harm in working together with a large heart? Why are you so jealous," Tiwari asked
Nitish Kumar
at the ongoing JD(U) convention here.
This direct attack on  Nitish led to immediate uproar as some JD(U) leaders stood up and started shouting at Tiwari.