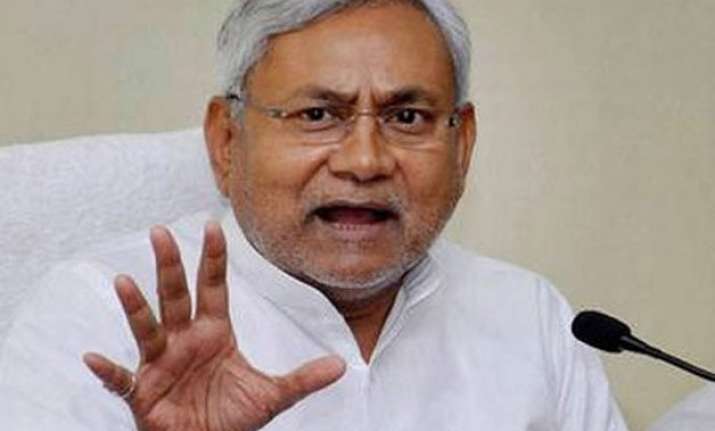 Patna: Chief Minister Nitish Kumar has described the Rs. 1.25 lakh crore packages announced by Prime Minister Narendra Modi for Bihar as a packaged propaganda and a repackaging of old schemes and ongoing projects announced in the past.
In a series of tweets on Wednesday, Nitish alleged that Rs. 1.08 lakh crore out of Rs. 1.25 lakh crore is a mere repackaging & appropriation of old schemes, & ongoing projects announced in the past.
The chief minister gave the break up of the special package into several segments and branded it as an effort to narrate a fairy tale to the people of Bihar.
"Rs. 6000 crore for whimsical projects which have absolutely zero trace on ground. Barely, Rs. 10,500 crore out of Rs. 1.25 lakh crore could be called an incremental benefit," he said.
He also added that it was not a surprise that Finance Minister Arun Jaitley or his ministry was not worried or was seen scrambling to provide for the additional resources from the Union Budget.
Branding the entire package as an outrageous act the Bihar CM accused Prime Minister Modi of auctioning Bihar and the trust of its people.
Prime Minister Modi had earlier announced an unprecedented Rs 1.25 lakh crore package for Bihar.
"I am here today to honour my promise. I had said Rs 50,000 crore... how much do you want? Rs 60,000 crore, Rs 70,000 crore, or 80 or 90,000 crore? I am announcing a package of Rs 1.25 lakh crore. The government in Delhi will spend Rs 1.25 lakh crore to change Bihar's destiny," the Prime Minister had announced in Ara.