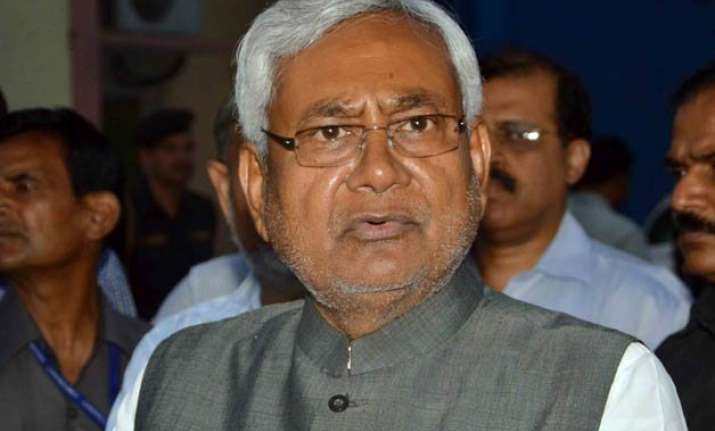 Patna: With an eye on the forthcoming assembly polls in Bihar, Chief Minister Nitish Kumar on Wednesday announced a Rs 10,000 incentive for upper caste students who passed their matriculation examination with a first division, and regularisation of contractual employees.
He also announced the decision to include the Teli caste under the most-backward caste category. The Chief Minister informed the assembly about these decisions through a statement during Zero Hour.
The opposition BJP was not impressed. Leader of Opposition Nand Kishore Yadav dubbed the doles offered to upper castes as "a tool to win elections" and said these decisions including the inclusion of Telis in the list of most backward castes were taken earlier but announced now with an eye on the forthcoming state polls.
The incentive to students would be paid on annual basis. Scholarship would also be given to students of Classes 1-10, hailing from upper castes whose parents' annual income is Rs 1.5 lakh or less, the CM said.
There are more than three lakh contractual employees in Bihar in Education, Health and other sectors who have been agitating for regularisation of their jobs.
Fixed pay teachers have been on protest for nearly a month and have even organised street march demanding regularisation of their jobs.