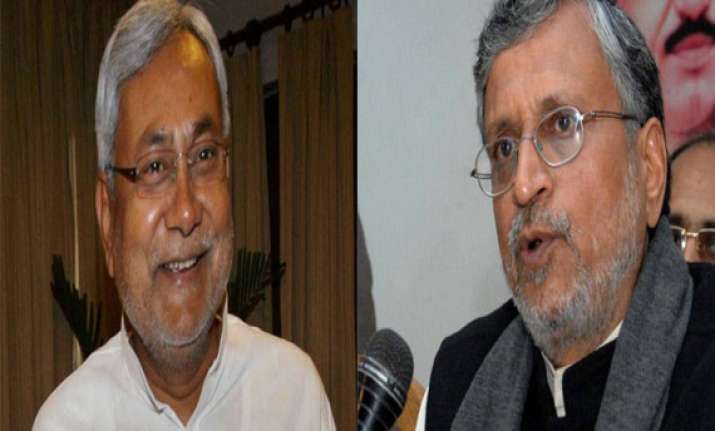 Patna: The days of the Nitish Kumar government in Bihar were numbered, BJP today said, claiming that more than 50 JD(U) MLAs were in touch with the party and worked for its candidates in the Lok Sabha polls, triggering an angry reaction from the ruling party.
"More than 50 JD(U) MLAs are in touch with us. They have openly supported us and worked for our candidates in this Lok Sabha polls. They are not happy with the way things are in Bihar now," senior BJP leader Sushil Kumar Modi told reporters at the airport here before leaving for campaigning.
 "Nitish Kumar's political graph has plummeted and these JD(U) MLAs are supporting us out of their fear that RJD and Lalu Prasad may come back to power in Bihar. They don't want this to happen. They do not want the state to slip back to its old days," he said.
The claim has elicited sharp reaction from JD(U) while other political parties described it as "untimely".  Bihar Food Minister and Kumar's close confidant Shyam Rajak claimed that the situation was quite the opposite as many BJP MLAs were seen at the Chief Minister's poll rallies whereas no JD(U) MLA could be seen with them.