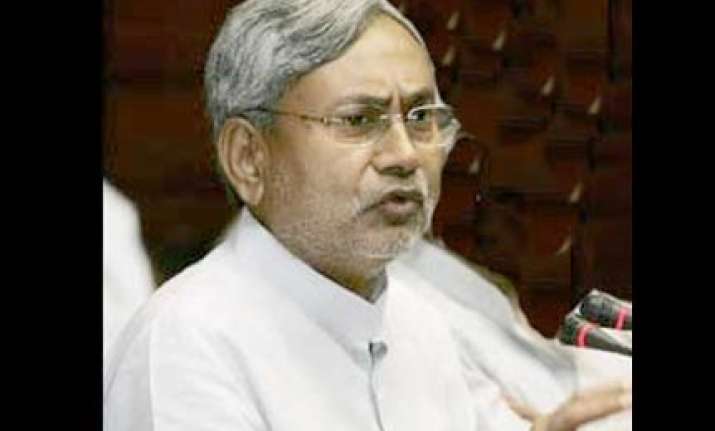 Bihar Chief Minister Nitish Kumar on Monday  demanded setting up of an independent inquiry commission to probe the role of leaders of the Congress, RJD, JMM and other parties who helped Madhu Koda, an independent MLA, becoming the chief minister of Jharkhand and allowing the loot of public money during Koda's tenure.
"A thorough probe against the kingmakers is a necessity as only then the people of Jharkhand can get an answer to the question regarding loot of public money totalling over Rs 4,000 crore during 23 months of Koda's misrule," Kumar told reporters. 
He said everybody knows note counting machines were installed at the residence of Koda and he alongwith with his ministerial colleagues were looting the state.
Koda's political mentors who had crowned him are now pleading that they were unaware of the loot by him and others," Kumar alleged and hoped that the people would teach a lesson to these politicians in the coming assembly election.
He said the NDA would sweep the polls in Jharkhand and form a responsible government believing in good governance.  "If Bihar can prosper within four years of NDA rule why can't Jharkhand which is endowed with natural resources," he said. PTI