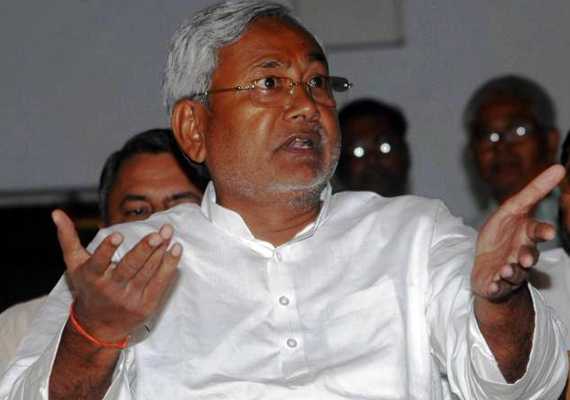 Patna, Mar 8: The results of Assembly elections in five states have demonstrated that people now support regional parties because they represent regional aspirations, Bihar Chief Minister Nitish Kumar said today. 

"This explains why Prakash Singh Badal won the Punjab Assembly election and Karunanidhi has important place in politics. I congratulate Badal for maintaining his political importance since 1967," Kumar told reporters. 

He also gave a thumbs up to coalition politics, saying, "This is an era of political coalition. Those sitting in power at the Centre should give respect to the federal structure of the Constitution."

In reply to a question on formation of a fourth front of political parties, the chief minister said, "Today is the day of Holi and I have best wishes on the occasion for all the fronts."

He said that people support development and good governance and cannot tolerate corruption.  "The new generation does not believe in the politics of divide and it is not going to continue. It is a phase of integration," he said.

He said that the new Uttar Pradesh government should deliver good governance and development with justice, which would lead to progress of the state.

Hundreds of people thronged the chief minister's official residence at 1 Anne Marg here to exchange greetings on the occasion of Holi.

Those present were state legislative council chairman Tara Kant Jha and a host of ministers and legislators.