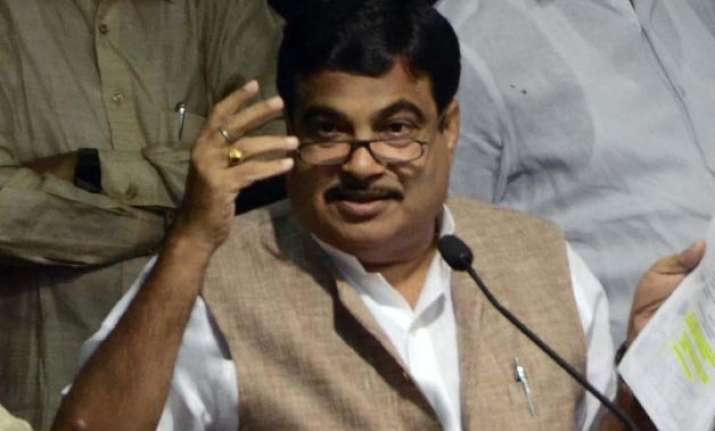 New Delhi: Union Transport Minister Nitin Gadkari has invited social activist Anna Hazare and Congress chief Sonia Gandhi for an open debate on contentious Land Acquisition Bill.
Gadkari today wrote a letter to political leaders and social activists inviting them for an open debate on the legislation.
"I have written a letter to Sonia Gandhi and Anna Hazare and have given them invitation for an open discussion," Gadkari told reporters.
"Have requested leaders of political parties and social activists to come on a platform, whether electronic or print media, and have an open discussion," Gadkari added.
Today's development is significant because two days earlier Sonia had led the Opposition march to Rashtrapati Bhavan against the Bill. Anna yesterday cancelled proposed farmers' march from Sewagram to Delhi.
Gadkari said his invitation for open debate also extends to NGOs.
Yesterday, Sonia had told Anna that she agrees with him the Land Bill brought by the Narendra Modi government was not in the interest of farmers and her party will continue its fight against it.
In her reply to Hazare's letter on the Land Bill, Sonia said that Congress will oppose the bill in every forum.
The bill, which has been passed by Lok Sabha, is yet to be passed by Rajya Sabha, where the government does not command a majority.