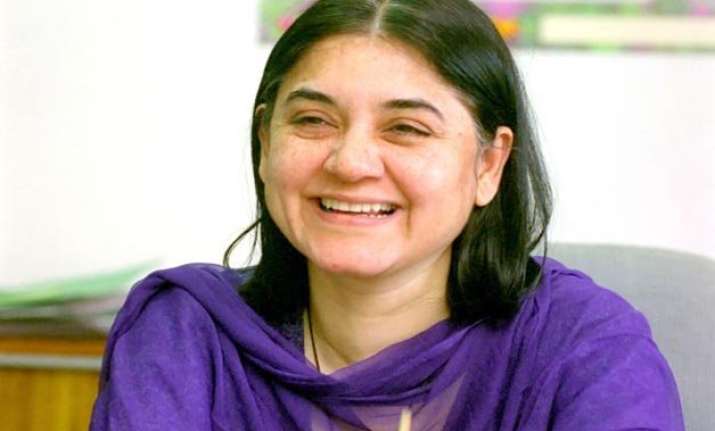 New Delhi: The government today said it would utilise Rs 3,000 crore accumulated under the Nirbhaya Fund for setting up one-stop crisis centres for women in distress in every state and union territory of the country.
"We will set up one-stop crisis centres by August and the Nirbhaya Fund will be utilised for it," Women and Child Development Minister Maneka Gandhi said, interacting with women journalists at the Indian Women's Press Corps here on the occasion of International Women's Day.
The Minister said these crisis centres will be linked with a universal women's helpline. Thirty-six such centres will be set up, one in each state and union territory, to begin with. These centres will be set up in separate buildings and not at hospitals, she said.
"We have come up with a design and all the centres will be of same design. These are not rape centres, these are anti-violence centres, so even if one is stalked, or one's husband is beating her or even if it is just oral violence, then women can go to these centres and get help.  
"There will be eight beds and arrangements for stay-over. We are asking the states to find plots so that these centres can be located near a hospital or a police station," she said.
The Nirbhaya Fund was set up in 2013 in the aftermath of the December 16 Delhi gang rape.
On the issue of budget cut for her Ministry, Gandhi said, "It is only a re-organisation where a part of funds has now been allocated directly to the states to be spent on ICDS and other schemes for the welfare of women and children."
"It's re-appropriation. It has gone to the states. It is not that the money has disappeared... But yes, in areas where we feel we cannot do without it, I have asked the Finance Minister to restore some part of it (allocation)," she said.  However, she admitted that her initiative of starting a nutrition mission has been hit by the budget cut.
"In the nutrition mission, the idea was to train the anganwadi workers... For 40 years they haven't been trained and the system didn't work. Forty per cent of malnutrition would not exist if the anganwadi workers do their job.
"Second, the idea was to give supervisors tablet so that we could have day-to-day reporting. We have found a wonderful weighing machine and it is linked to GPS and it gives immediate reports helping us to do real time monitoring on a daily basis and this is where we are going to run into a little bit of trouble... But I am sure the Prime Minister will revise these estimates," she said.