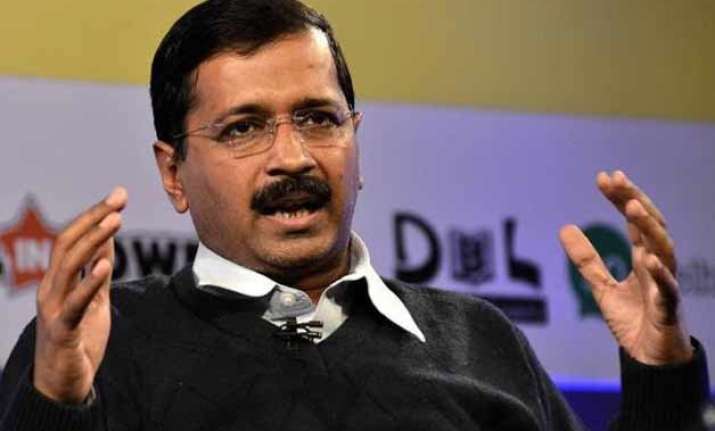 New Delhi: Delhi Chief Minister Arvind Kejriwal today took made a fresh salvo at Prime Minister Narendra Modi saying that the CBI could raid the offices of Delhi's Deputy Chief Minister Manish Sisodia or Health minister Satyendra Jain.
"PMO sources-Next raid on Manish or Satinder. Officers under them being pressurized to get something wrong signed from them," Kejriwal tweeted on Friday.
Kejriwal's attack on the central government is the latest in the ongoing tussle between the Centre and the Delhi government who continue to be at odds with each other over one issue or the other.
"Modi Ji, aap kuch bhi kar lo, sachai humare saath hai, Bhagwan humare saath hai. Aap humara kuch nahi bigaad sakte (Modi ji, no matter what you do, truth is on our side, God is on our side. You cannot harm us at all," Kejriwal wrote on the micro-blogging site.
After the CBI conducted raids on the office of Kejriwal's Principal Secretary Rajendra Kumar, the CM alleged that the agency had been directed to go after all Opposition parties and finish those who don't fall in line.
"A CBI officer told me yesterday that CBI has been asked to target all opposition parties and finish those who don't fall in line," Kejriwal had said then.
The Aam Aadmi Party had further alleged that the CBI raids were actually aimed at searching files related to DDCA, which Finance Minister Arun Jaitley headed for 13 years till 2013. Kejriwal has alleged the finance minister of corruption while heading the DDCA.
Meanwhile, Jaitley has dragged the Delhi CM to court over defamation.