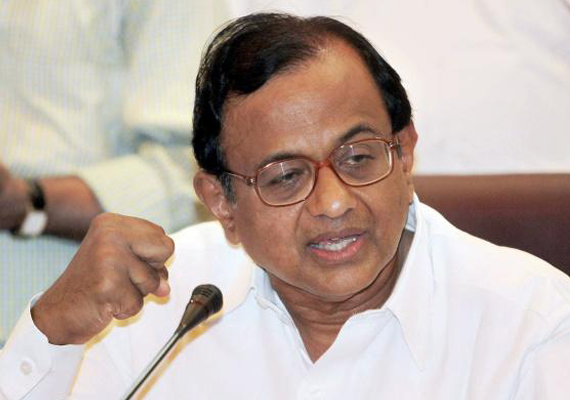 New Delhi, Aug 27: Finance Minister P Chidambaram today said the government never talked about "zero loss" in allocation of coal blocks and complained of "incorrect reporting" by the media of his remarks on the issue.  
"None of us used the phrase 'zero loss'. Nevertheless, a section of the press has incorrectly reported that Government claimed that there was 'zero loss' in the allocation of coal blocks," he said in statement here.
The Finance Minister was referring to the media-briefing jointly addressed by him, Minister of Law and Justice Salman Khurshid and Minister of Coal Sriprakash Jaiswal on August 24.  "In fact, what I said was, if coal is not mined, if coal remains buried in mother earth, where is the loss.
The loss can arise only if one tonne of coal is taken out of mother earth, and sold at some unacceptable 'price or value," Chidambaram said.
He recalled that one of the reporters asked a question whether he was claiming that there was zero loss.  
"To which I replied: 'You are putting words in my mouth.  I said question of loss or gain arises only in respect of coal actually mined from any of the 57 blocks. If the coal is not being mined, there is no question of a gain or a loss. That is what I said. So please quote me accurately," Chidambaram said in the statement.
He said the statement is being issued to set the "record straight".
Reacting to Chidambaram's remarks, BJP leader
Arun Jaitley
had said "If someone takes out money from Chidambaram's bank account, puts it in one's own account but doesn't encash it, will he (Chidambaram) assume he has not suffered a loss?"
The BJP leader argued that "Once the coal blocks are allotted to private parties, the right to mine lies with them and not the government. Even without actual mining, the government has lost control over these mines,".