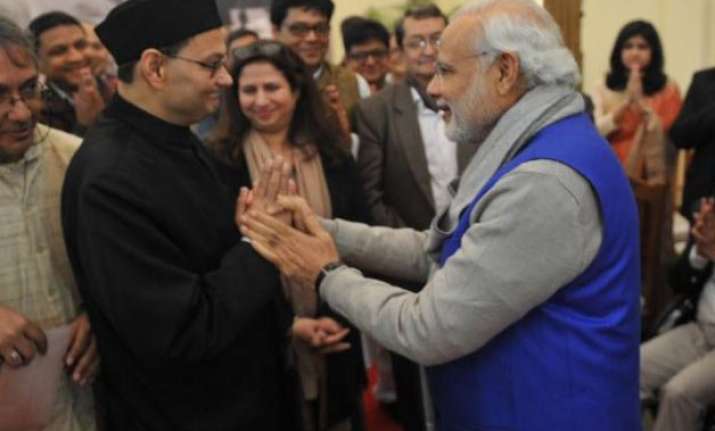 Kolkata: The grand nephew of Netaji Subhas Chandra Bose today joined ranks with the Bharatiya Janata Party ahead of crucial assembly polls in the state later this year. 
Chandra Bose, Netaji's grand nephew, was inducted into the party in the presence of party president Amit Shah during a public rally at Howrah today.
The development comes two days after Prime Minister Narendra Modi declassified 100 secret files related to Netaji on his birth anniversary on Saturday. Chandra Bose is also one of the most vocal opponents of the theory that Netaji died in a plane crash in 1945 in Taipei's Taihoku.
According to BJP sources, Bose may also be one of the key campaigners in the West Bengal assembly polls scheduled for later this year.
The move gathers significance in view of the declassification of Netaji files and Bose's subsequent induction to the party. Moreover, as more files related to Netaji's life and his mysterious disappearance come out in public, it could potentially have significant impact on the party's campaign in the run up to the polls.
While Bose along with a section of the family has opposed that Nataji died in the air crash, Trinamool Congress Lok Sabha MP Sugato Bose, who is also a professor of history at Harvard University, and his mother Krishna Bose, a former Lok Sabha MP from Trinamool, think otherwise.
Files declassified by the PM on Saturday reveal that the Union Cabinet had in 1995 adopted a resolution to the effect that Netaji did indeed die in the plane crash. This development, however, came 50 years after his disappearance.
The past few months have seen Bose hold more than one meeting with PM Modi apparently to press for the full declassification of Netaji files. He has also been a vocal supporter of Modi and his efforts to bring to light the truth behind Netaji's disappearance.
Bose has also demanded in public that Modi should speak to leaders in a few countries such as Japan, Russia and the UK to gain access to files on Netaji for a final solution to the mysterious disappearance of the leader.