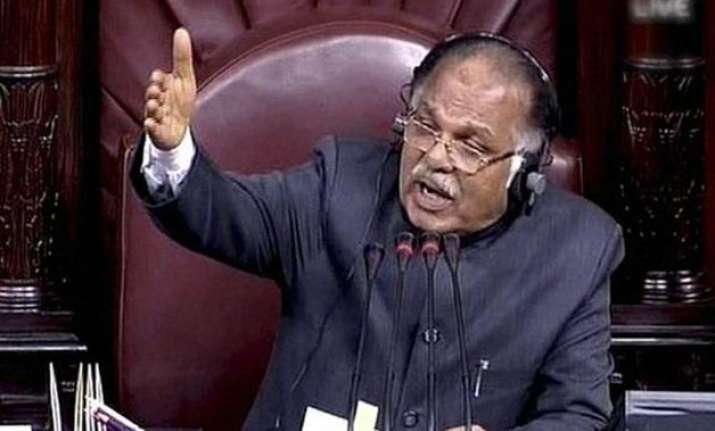 Gandhinagar: With the last two sessions of Parliament witnessing near washout, Rajya Sabha Deputy Chairman PJ Kurien has pitched for laws to deny salary and allowances to members who do not allow the Houses to function.
Expressing concern that Parliament is "failing" in discharging its duties because of such obstructions, Kurien also said Parliament and Assembly secretariats should inform people through media about names of the members who disrupt proceedings.
The Constitution needs to be amended to ensure Parliament sits for at least 120 days and state Assemblies 60 days in a year, Kurien said.
According to a statement by the Rajya Sabha secretariat, Kurien's hard-hitting remarks came almost a month after the Winter Session of Parliament was marred by frequent disruptions with the Opposition cornering the government over a number of issues as a result of which the legislative agenda particularly of Rajya Sabha, could not be completed.
The Rajya Sabha Deputy Chairman was addressing the two-day 78th Conference of Speakers and Presiding Officers of Legislative Bodies, which concluded in Gandhinagar yesterday.
Kurien said although India is in the forefront of parliamentary democracy in the world, its Parliament is failing in discharging its duties.
"Because of continuous disruptions, the Parliament is often not functioning properly. As a result, the Parliament is unable to hold the government accountable and also to remind the government about its responsibilities," he said.
He said laws should be framed to "deny salary and allowances to those members who do not allow Parliament to function through disruptions".
Kurien lamented that said the number of sittings of Parliament and state Assemblies has been decreasing every year.