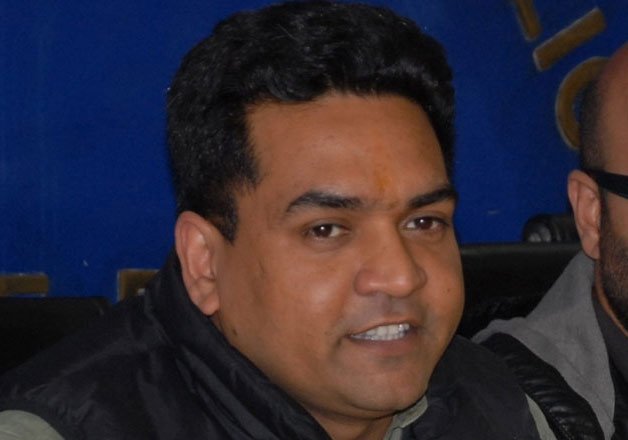 New Delhi: Delhi Water Minister Kapil Mishra on Thursday said that it would take nearly two weeks to completely restore water supply in the national capital.
"We cannot restore the water supply fully in the entire city till Munak canal -- which is a major water source to Delhi -- is repaired completely. It may take another 12 to 13 days to repair the canal," Mishra told IANS.
The canal in Haryana had to be shut down after it was vandalised by a section of demonstrators demanding reservations in government jobs and educational institutions for the Jat community in the state.
As per existing agreements, Haryana supplies 580 MGD (1,100 cusecs) of water to Delhi from the Munak canal and other sources.
Mishra, who had on Tuesday said that the water supply would be normalised in a week, admitted that several parts of west Delhi and Dwarka were the worst-hit due to the water crisis.
He said that most of the complaints were being received from Dwarka, Maliala, Dwarka Mor and other west Delhi areas.
"We have supplied some water in Dwarka today (Thursday) and again on Friday the supply will be there. But it is not sufficient. Dwarka and Matiala areas are affected due to scarcity of water.
"Water supply is limited in Delhi but improving. More tankers from all across have been diverted to Dwarka and Matiala," Mishra said, adding that the government was doing the best it could do to deal with the crisis.
"We are committed towards solving the problem soon. I have conducted a meeting with the concerned authorities and instructed them to take every necessary and possible step to mitigate the water problem," he said.
He said that the canal repair work is being conducted on "war footing".
"The teams of the engineers from Delhi Jal Board and Haryana government's irrigation department are working round the clock to repair Munak canal. Soon things will be under control," he said.