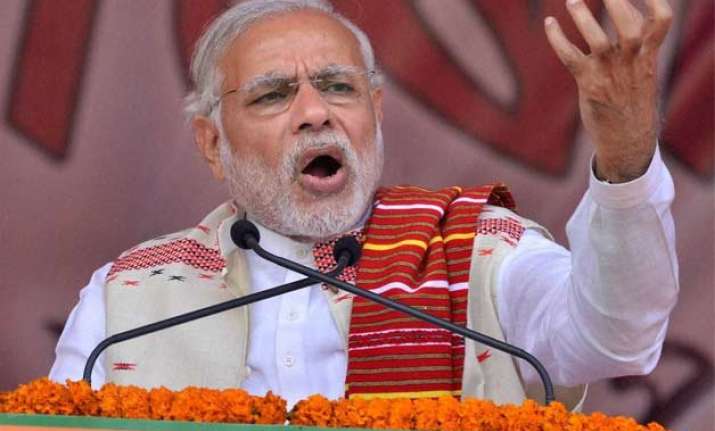 Guwahati: Prime Minister Narendra Modi today said the North East has the potential to initiate second Green Revolution in the country.
"NE and Assam have so much water, fertile land and hard working farmers. The first Green Revolution happened in Punjab and Haryana. Now second Green Revolution can take place in this region," Modi said at a rally here.
Talking about farmers, he said, "In 2022, when India will celebrate 75 years of Independence, my wish is to double the farmers' income. We need to do it. It is challenging but if we progress with determination, it is possible."
He said Assam and the North East can contribute immensely in achieving this target.
Modi also exuded confidence that the region can become the capital of organic farming in the country with Sikkim already reaching an unique position as India's first organic state.
"Everyone wants to get rid of chemicals and wants to have organic products. Billions of rupees are coming from organic farming in the world... The North East has potential in this field," he added.
Modi said development should be balanced and all regions in the country should progress equally.
"But only west India progressed and Guwahati remained backward. India cannot progress like this. People from Assam move there for jobs. If the east has also developed, then
people would not have needed to leave their homes," he said.
The Prime Minister said the eastern region, including Bihar, West Bengal, eastern UP and the North East, is rich in natural resources, but it has lagged behind since Independence.