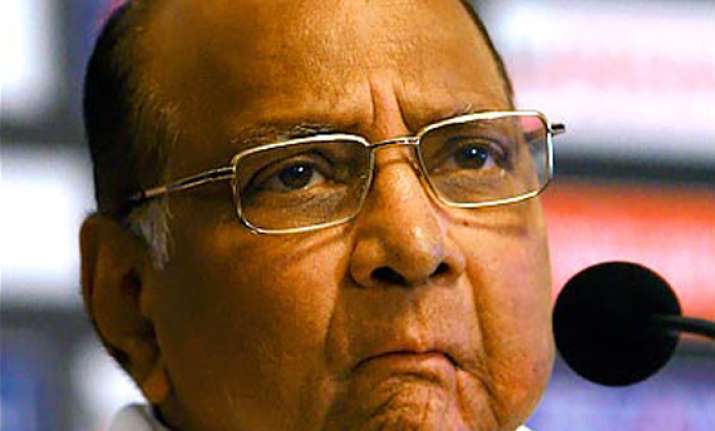 Mumbai, Dec 12:  NCP today scoffed at senior Shiv Sena leader Manohar Joshi's invitation to party chief Sharad Pawar to join NDA, saying there was no question of doing so as they are not "power hungry".
Yesterday in Pune, Joshi invited Pawar to join NDA, saying "he would be able to end quarrels within the BJP-led alliance and could also become the Prime Minister".  
Joshi attended a function organised on the eve of Pawar's 72nd birthday today. He showered praise on the Union Agriculture minister and said the NCP leader has the capability to be the PM.
To which NCP spokesman Nawab Malik said today, "there is no question of NCP joining the NDA led by communal forces." "We are not power hungry and will always stick to our secular credentials," he said rejecting Joshi's proposal.