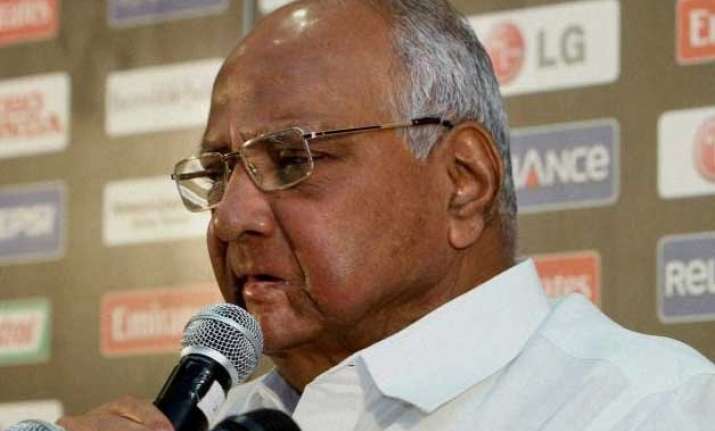 New Delhi: NCP today said it has "reservations" regarding changes made in provisions like consent clause and social impact assessment in the land acquisition Act because of which it would not support the Bill introduced by the government.
Speaking to reporters outside Parliament, NCP chief Sharad Pawar said that the party would inform government of its stand when it discusses the proposed legislation with all parties.
"The changes that have been made, we had made a provision related to consent of farmers, that has been removed. Secondly, the provision related to Social Impact Assessment has been removed. And we had made a provision which laid that if nothing is done in five years after the acquisition has been made, the land has to be returned. That too has been removed," Pawar said.
The NCP chief said his party had "reservations" on these "three issues" with regard to the Land Acquisition Bill brought forward by the government.
"On these issues, when there is a discussion with the government, we will say that these changes are not acceptable to us, so we will not support you (government) on these issues," Pawar said.