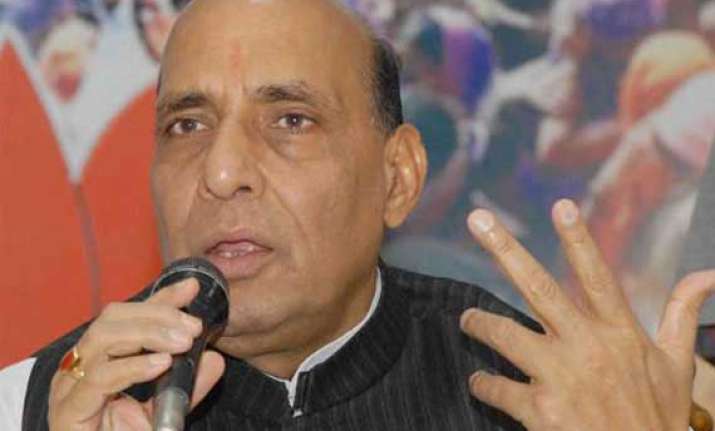 Lucknow: A comprehensive integrated action plan was required to solve problems like Naxalism, separatism or terrorism and his ministry was working on it, Union Home Minister Rajnath Singh today said.
"Whether it's Naxalism, separatism or terrorism, a comprehensive integrated action plan is needed and my ministry has started work on it. We accept the challenge and based on this efforts will be made to take balanced action," Rajnath said.
He said that efforts which were required to tackle big problems before the country were not made in the past.  "The integrated action plan could not be chalked out. We have started work on it and we have faith to achieve success," he said.
The Union Minister said that the party has decided to work as per the thinking of former Prime Minister Atal Bihari Vajpayee that a friend could be changed, but not a neighbour.  "After independence it was for the first time that heads of SAARC countries were invited for swearing in ceremony. By doing this we have given a clear message to have a cordial relation with them. Normally it takes one to one and a half years. We have talks with the SAARC heads and they want to maintain good relationship with India," he said.  Rajnath said that the people have given the BJP mandate and they have expectations as well.