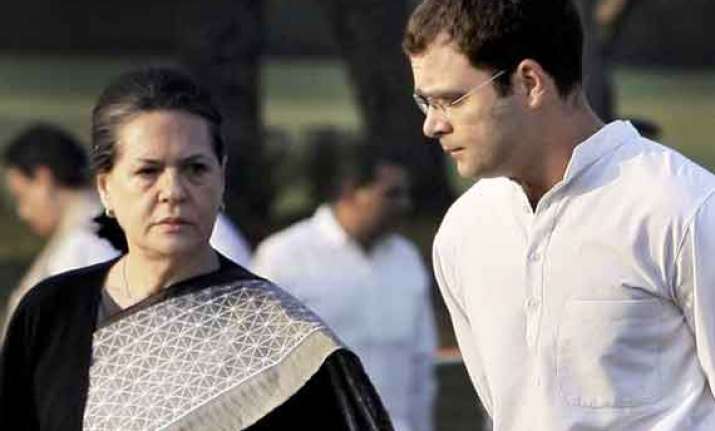 New Delhi: Congress President Sonia Gandhi and vice-president Rahul Gandhi have challenged the summons issued to them by Patiala House court in National Herald case.
Sonia and Rahul have filed a case in Delhi Hight court challenging the summons issued against them by the court of Metropolitan magistrate Gomati Manocha
It should be recalled that the Patiala House Court had issued summons to  Sonia Gandhi ,Rahul Gandhi and other senior Congress leaders for being physically present in the court on August 7 in the National Herald case.
The case was filed by senior BJP leader Subramanian Swamy in which he had accused Sonia-Rahul and others of conspiring to cheat and misappropriate funds of National Herald through a company named 'Young India'.
"Complainant has established a prima facie case against the accused under section 403 (dishonest misappropriation of property, 406 (criminal breach of trust) and 420 (cheating) read with section 120B (criminal conspiracy) of IPC.
"Hence, let the accused Sonia Gandhi, Rahul Gandhi, Moti Lal Vohra, Oscar Fernandes, Suman Dubey and Sam Pitroda be summoned for August 7, 2014. Let the Young Indian be summoned through it's authorised representative for the same date," the magistrate Gomati  Manocha had said.