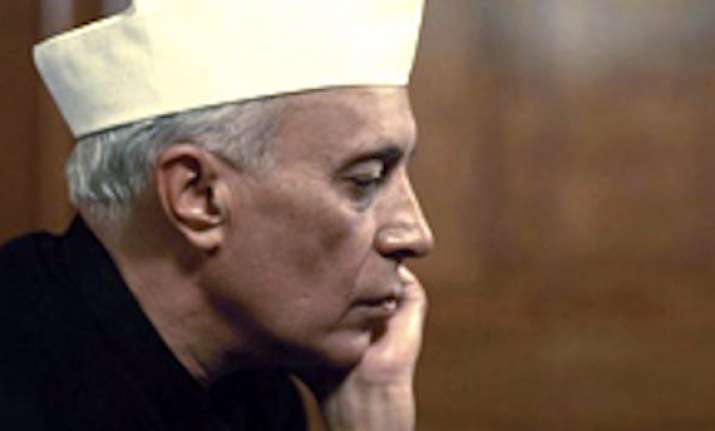 New Delhi, Nov 14: The nation today fondly remembered the country's first Prime Minister Jawaharlal Nehru on his 123rd birth anniversary with President Pranab Mukherjee and Vice President Hamid Ansari leading the country in paying homage to him.
Mukherjee, Ansari and Prime Minister Manmohan Singh paid floral tributes to Nehru at Shanti Van, his memorial on the banks of Yamuna here this morning amid chants of hymns and patriotic songs.
Congress President Sonia Gandhi, Union Ministers Salman Khurshid and Kamalnath and Delhi Chief Minister Sheila Dikshit were among the prominent persons who paid floral tributes at the memorial.
At the end of the ceremony, the dignitaries released tricolour balloons in the air amid playing of bands by students.
Nehru was born to Motilal Nehru and Swaroop Rani on November 14, 1889, in Allahabad in Uttar Pradesh and his birthday is celebrated as Children's Day in India as he was fond of kids.