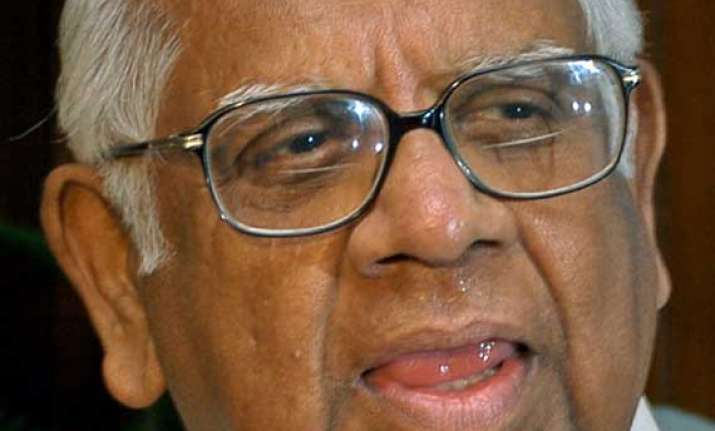 New Delhi: Former Lok Sabha Speaker Somnath Chatterjee, who had come to Parliament today after a long gap, said today that the nation cannot be run through 'mohalla politics'. His barb was aimed at Aam Aadmi Party.
Chatterjee told reporters that the people of Delhi will have to decide what sort of governance they need. "Country cannot be run by mohalla politics. Only mohalla (locality) can work on it".
The former Speaker expressed disgust over the present state of deadlock in Parliament over Telangana and other issues.
"Whenever there is a good speech in Parliament, it is not reported, but uproar always makes news. I would appeal to members of Lok Sabha to coordinate among themselves for smooth running for the House."