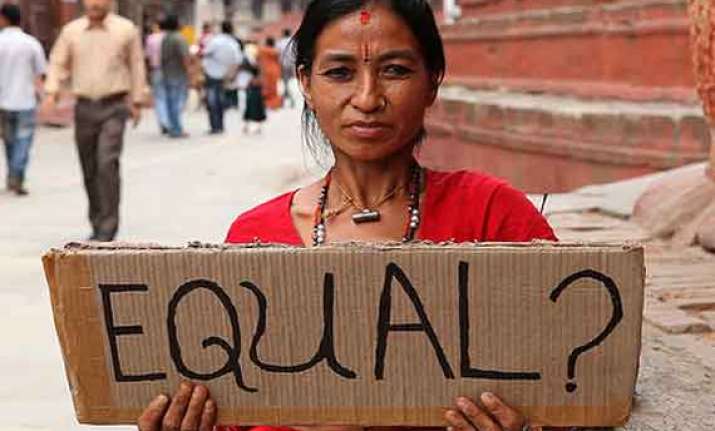 New Delhi: Prime Minister Narendra Modi's government has in the past one month demonstrated "a disturbing lack of policy vision on women's issues… and a feeble understanding of the sustained gross neglect" that Indian women face, says a research paper by the reputed Brookings Institution, India Center.
The paper, titled 'Beginning a new conversation on women', co-authored by economist-researcher Shamika Ravi and research assistant Anuradha Sajjanhar, points to "glaring absence" about women's issues in the 10-point agenda that Modi had put out within days of taking charge as Prime Minister.
 "Riding on the aspirations of the electorate, Modi's arrival in Delhi is seen as a vote for development. Women are a significant part of that electorate with fundamentally different concerns…While he has urged us to not 'analyse' the rapes and rather focus on national efforts on 'protecting' women, this rhetoric displays a feeble understanding," states the paper.
Narendra Modi warned lawmakers against "politicising rape", saying they were "playing with the dignity of women" in his first speech to Parliament since sweeping to power in last month's elections.
"Stop analysing the psychology behind rape. The dignity of our mothers and sisters must be protected," the PM had said. "Does it suit us to make comments on such incidents, can we not be quiet? We are playing with the dignity of women," he said.
Modi said this in reference to some politicians including some from his own party made controversial comments on rape and murder case of the girls in Badaun (UP).