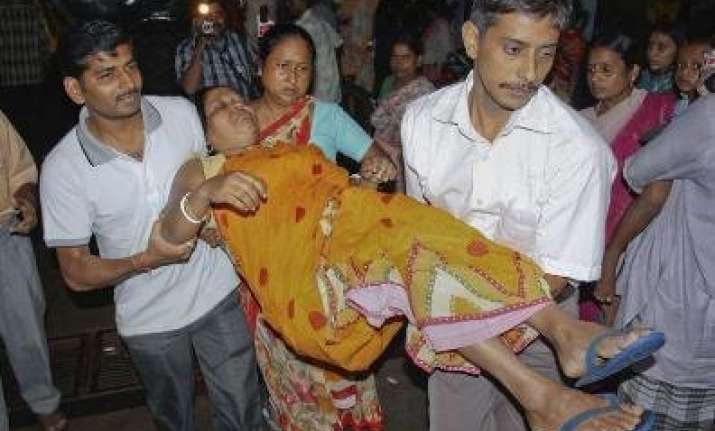 New Delhi: Prime Minister Narendra Modi spoke to the Chief Minister of Bihar, Jitan Ram Manjhi, over telephone and reviewed the situation arising out of the stampede in Gandhi Maidan in Patna.
Later Jitan Ram Manjhi visited the PMCH to meet and sympathise the victims and condoled the loss of lives in the stampede.
The Prime Minister has condoled the loss of lives in the incident.
Modi has sanctioned Rs 2 lakh for the next of kin of the deceased and Rs. 50,000 for the critically injured, from the Prime Minister's National Relief Fund.
People are questioning over the mismanagement by the government leading to the violent protests by the crowd.
The incident happened at the Exhibition Road area near Gandhi Maidan on Dusshehra in the heart of the city, as some people in the crowd started jostling with each other to move forward, eyewitnesses said.
"There was so much rush towards the exit gate that several women and children were run over in the frenzy," an official said.