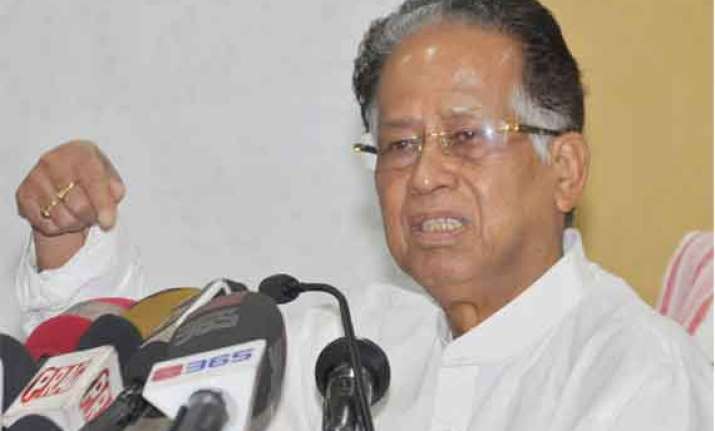 Guwahati: The Narendra Modi government has 'cheated' the people of Assam as the Union Budget did not offer anything to the state, Chief Minister Tarun Gogoi said today.
"People of Assam voted for the BJP overwhelmingly during the Lok Sabha elections. BJP and Modi had charged Manmohan Singh of doing nothing for the state. BJP promised to give a lot to the people of Assam, but gave nothing in the budget,"Gogoi told a press conference here.  
"Modi had promised to solve the issues of the state such as unemployment, flood, illegal migration, rhino poaching and water resources. But in reality, they have just cheated the people of Assam," he claimed.
The budget, he said, allocated thousands of crores of rupees for the Ganges, but nothing for the Brahmaputra responsible for immense erosion and massive floods in the state.
Accusing the Modi government of pleasing big industrialists while lowering benefits of social schemes meant for the poor people, he said "big industrialists are welcoming the budget saying that it is growth oriented as the government has given lots of incentives to them".
"But, on the other hand, the subsidies for the poor are being withdrawn gradually.
The 'achhe din' has come for big corporates, but not for the common people," Gogoi said.  The Centre has given importance to building smart cities,but neglected the JNNURM scheme for developing small towns across the nation, Gogoi alleged.