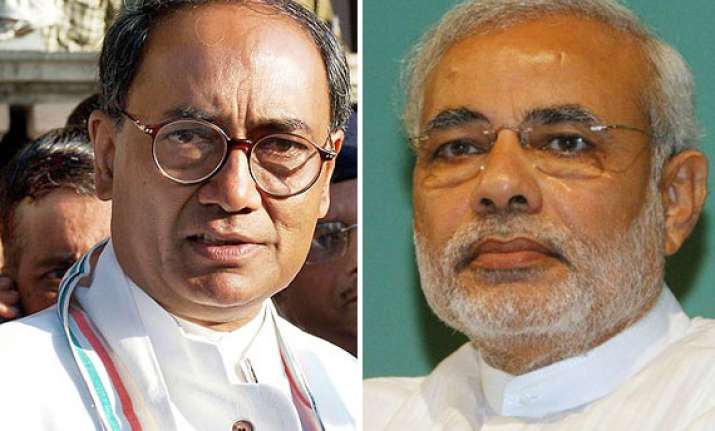 New Delhi:  Digvijay Singh, the Congress general secretary, has said that Gujarat Chief minister Narendra Modi has no right to invoke Gandhi's name.
"Modi takes Gandhi's name not because he agrees with his ideologies or principles but because he wants to encash on his standing among the people," said Digvijay Singh.
Digvijay Singh was talking to reporters in Raghopur on Sunday.
Singh said there was no truth in Modi's claim that after Independence Gandhi advocated that the Congress must be disbanded.