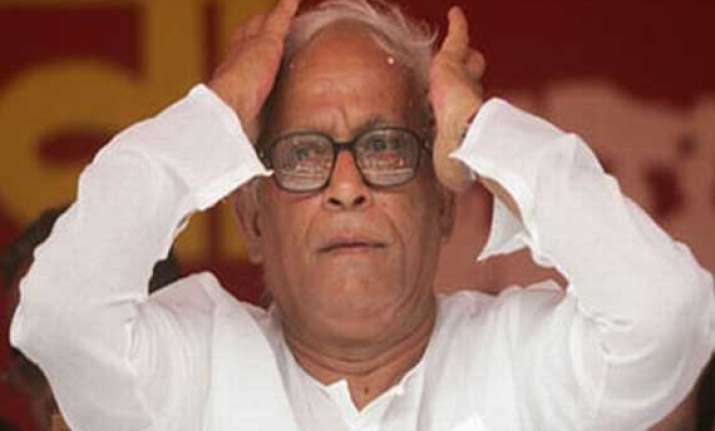 Baruipur (WB): It would be a disaster, if Narendra Modi became the next prime minister, CPI(M) politburo member Buddhadeb Bhattacharjee today said, alleging that the RSS wants only Hindus to stay in the country.  "Don't believe Narendra Modi. There will be disaster," Bhattacharjee said at a rally here.
"RSS says only Hindus will stay in India...we say it will bring great danger. Have the Hindus gone mad that they will bring Modi?" he said while referring to Modi's statement that he would send back illegal Bangladeshi immigrants after the election results.
Training his guns on Trinamool Congress supremo Mamata Banerjee, the former West Bengal chief minister said that initially Banerjee was not talking against Modi, but of late she started speaking out against him.  
"We don't believe her...She had sent flowers to Modi. Has she ever acknowledged that it was wrong?" he asked.