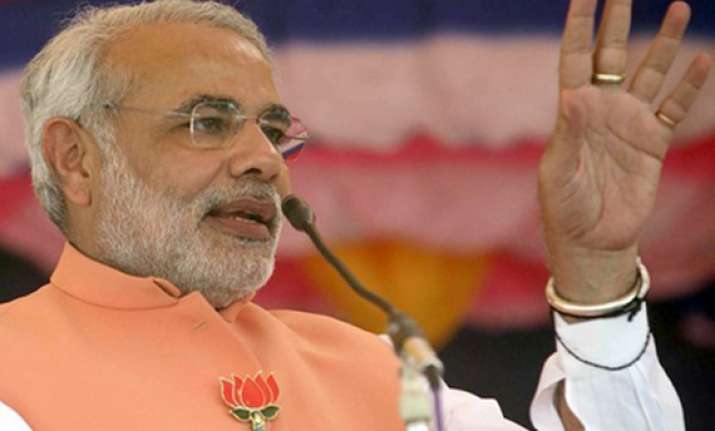 New Delhi, June 1:
Amid growing dissensions and leadership tussle in the party, Gujarat Chief Minister Narendra Modi today called on BJP's seniormost leaders Atal Bihari Vajpayee and L K Advani here.
Several BJP leaders still invoke Vajpayee, who has been ailing for the last few years, in their bid to gain more legitimacy and wider acceptability within the party. Modi's meeting with Vajpayee appears to be one such attempt even as he is fast emerging as a Prime Ministerial candidate of the BJP in the next Lok Sabha elections.
The former Prime Minister's old pictures, speeches and poems are often used by the top leaders of the party because of his popularity and appeal within BJP and outside.
Sources said Modi met Vajpayee to enquire about his health and seek his blessings.
Before leaving for Ahmedabad, Modi also called on Advani. This meeting comes in the backdrop of Advani's scathing attack on party president
Nitin Gadkari
- with whom Modi was hardly on talking terms till recently- on his blog yesterday. Advani had hit out at Gadkari for some of the recent decisions in Uttar Pradesh elections, as well as in Karnataka and Jharkhand.
Advani is Lok Sabha MP from Gandhinagar. Modi and Advani have also had differences on certain issues but the latter has also praised the chief minister profusely on different occasions on his blog and in his speeches.