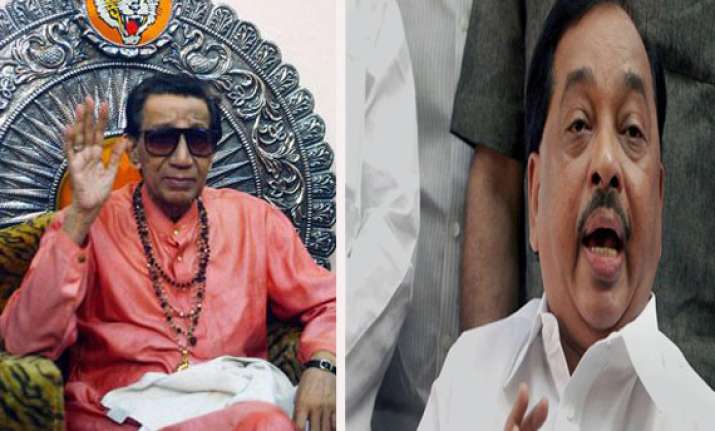 Mumbai, Nov 26: Congress leader and Maharashtra Industry Minister Narayan Rane today described the late Shiv Sena supremo Bal Thackeray as his "guru and guide".
Speaking to mediapersons here , Rane said, "had there been no Saheb (Bal Thackeray), I would have been nowhere. Saheb had no post for himself, yet he became world famous.
"The post given to me by Saheb was non-controversial. These were all Saheb's blessings. It is because of him that I am here today in Maharashtra."
Pressed by mediapersons further, Rane said, "Shiv Sena was my past, Congress  is my future". He refused to take any more questions.