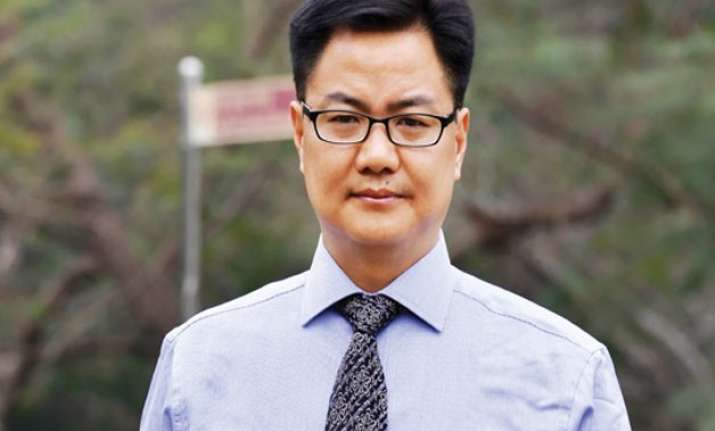 Guwahati: The Naga peace accord will not bypass the interests of other states sharing boundaries with Nagaland, union Minister of State for Home Kiren Rijiju said here on Saturday.
"The chief ministers of the three northeastern states - Assam, Manipur and Arunachal Pradesh - have initially welcomed the Naga peace accord. Later, they took a U-turn on the issue," Rijiju told the media here.
"The chief ministers are making contradictory statements on the direction of (Congress chief) Sonia Gandhi which was not a good sign," he said while appealing to the Congress not to politicise the issue.
The Naga peace accord, between the central government and the NSCN-IM, was signed in Delhi on August 3 in the presence of the prime minister.
Rijiju said the security scenario has improved in the northeast region but it needs to be improved further.
"The central government wants to develop the region as a commercial hub with its neighbours and improved security scenario is a pre requisite for this. This peace accord will help improving the security scenario in the region further."
"The government wants that the northeast should not be known for violence alone but for its greenery, tradition, culture, environment wildlife etc," he added.
He was speaking after laying the foundation stone of the regional office of the National Investigation Agency (NIA) in Guwahati.
NIA Director General Sharad Kumar said: "The NIA has registered 24 cases in the region since 2011 and the success rate of the cases is over 95 percent."
NIA investigations have broken the backbone of most of the militant groups in the region with the arrest of their top leaders and attachment of their properties, he said.