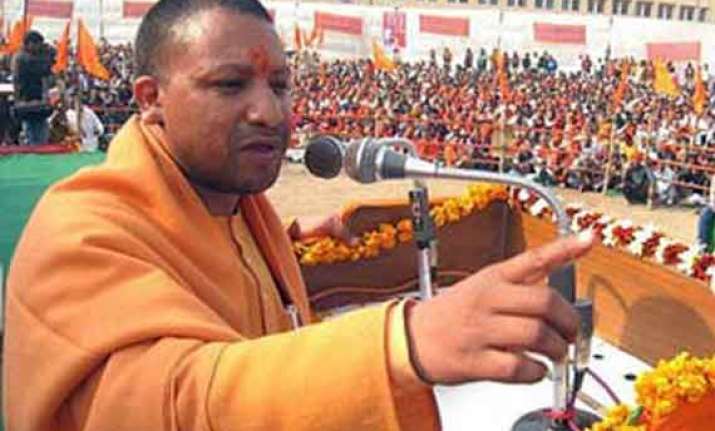 Gorakhpur: For firebrand BJP leader Yogi Adityanath, Hindutva and development complement each other and the sitting MP from Gorakhpur is harping on this ideology of political Hinduism, which he says is a "symbol of our nationalism", as he eyes a fifth straight term.  
Adityanath was the youngest legislator in the 12th Lok Sabha in 1998 at the age of 26.
Successor to former Hindu Maha Sabha president Mahant Avaidyanath at the Gorakhnath Mutt, he is pitted against Rajmati Nishad (SP), Ram Bhual Nishad (BSP), Astbhuja Prasad Tripathi (Congress) and Radhe Mohan Misra (AAP), among others.
"My agenda is Hindutva and development and they complement each other. Hindutva is guarantee of development and security.  BJP's slogan also says 'Sabka Saath, Sabka Vikas' (participation and development for all)," said the 42-year-old leader.
Last time, he defeated his BSP rival Vinay Shankar Tiwari by a margin of over 2 lakh votes in the seat which has over 17 lakh electors.