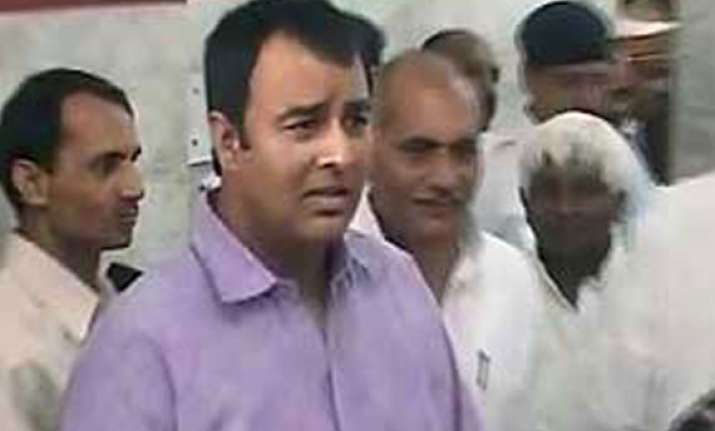 Lucknow: BJP legislator Sangeet Som, one of the 16 political leaders accused in the Muzaffarnagar violence, surrendered before the police in Uttar Pradesh's Sardhana town Saturday.
Initially the police wanted to arrest him from Salawa village where he was reported to be since Friday night after returning from the state capital.
However, thousands of his supporters converged outside his house.
Fearing resistance, senior officials intervened and prevailed upon Sangeet Som to surrender to prevent any untoward incident.