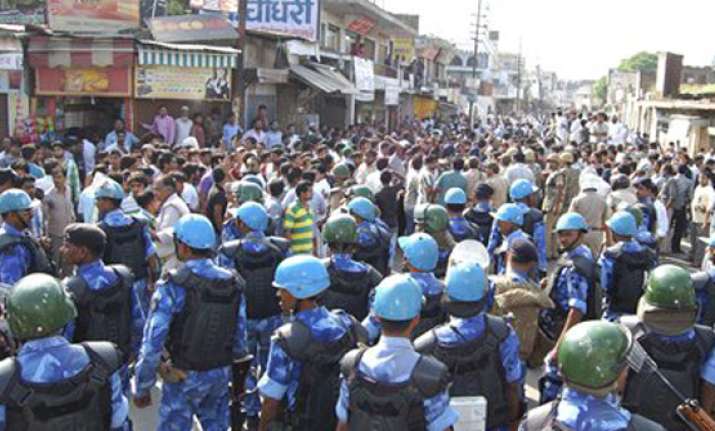 Muzaffarnagar: Arrest warrants were today issued against 16 politicians and community leaders including a BSP MP and MLAs from BJP, BSP by a local court for allegedly inciting violence here through inflammatory speeches.
The warrants were issued among others against BSP MP Qadir Rana, BJP MLAs Sangeet Som and Bhartendu Singh, BSP MLAs Noor Saleem and Maulana Jameel, Congress leader Saeeduzaman and BKU chief Naresh Tikait, police said.
They are wanted for violating prohibitory orders and provoking communal tension by making inflammatory speeches in different meetings (mahapanchayats) in the district, they said.
Action will be taken against them in two days time, Senior Superintendent of Police Praveen Kumar said.
"We have arrested three to four politicians. We have collected some evidence, some more evidence is to be collected and very soon more arrests will be made. Whoever is guilty will be arrested in two days....This is subject to investigation," he said.
A senior official said that ten police teams have been despatched to arrest those against whom warrants have been issued.