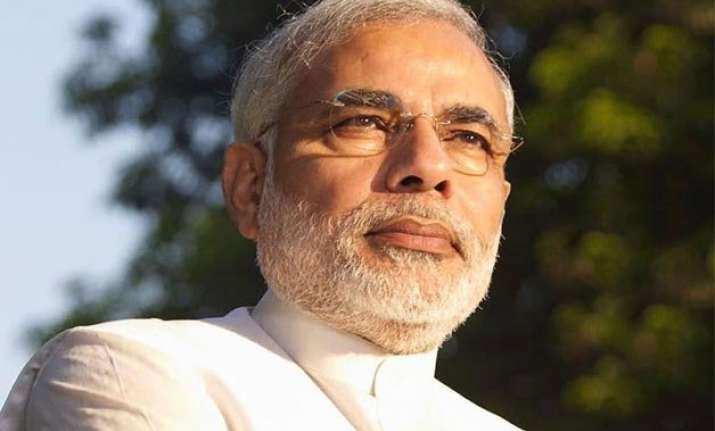 A serial on Doordarshan will put Prime Minister Narendra Modi in the league of emperors like Chandragupta Maurya and Ashoka – who have made a community known as oil-pressers proud through their deeds. Modi belongs to the Ghanchi community of oil-pressers in Gujarat, which comes under the OBC category.
The serial titled as 'Diye Jalte Hain' will be telecasted on DD1. The reason why PM has been included among late emperors like Maurya and Ashoka is that he also like them has made the community (to which they all belong) proud.
Its muhurat has already taken place in Gandhinagar, Gujarat on Monday. Prime Minister's elder brother Somnath aka Sombhai Modi appeared as the guest in the muhurat function. The muhurat was performed at the Modi community hall in Pethapur town of Gandhinagar.
The programme is expected to telecast on Doordarshan by October. It will narrate the history of Ghanchi-Teli community by weaving biographies of its famous members.
As told by a Pune-based producer Suresh Chaudhari, the muhurat shot was of a young Teli boy who is unsure of his roots. As per Chaudhari, his mother tells him about the community's glorious past and its heroes like Chandragupta Maurya, Ashoka and Modiji.
"Doordarshan has in the first phase sanctioned 128 episodes of the serial. It is likely to run for about 10 years. It will give the message that one should be proud of the community that has produced so many great personalities,'' Chaudhari said.
It is learnt that the part of the serial was shot in Modi's hometown Vadnagar in Gujarat.
Sombhai told The Indian Express: "The serial is about our glorious past, the leaders that the community has produced. From Samrat Chandragupta Maurya and Samrat Ashoka, even a commoner like Gangu Teli, who are important in the history of India. It also includes a biography of the Prime Minister.''
He also told that the director and the producer of the serial had approached him for the muhurat shot. He said this will help tell the world the contribution of the community.
The serial director Saif Subedar revealed that they are yet to do the casting for the role of Modiji. "Just a muhurat shot was done today", he said.
As per Chaudhari, the decision on Modi's role will be made in a month's time.