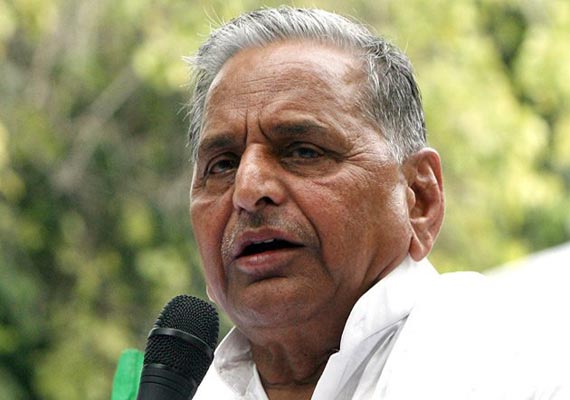 Bangalore, Jul 28: Samajwadi Party supremo Mulayam Singh Yadav today asserted no government would be formed at the Centre without his party's support after the Lok Sabha elections next year.
"No government will be formed at the centre without the support of SP," he told reporters at the Bangalore International Airport here on arrival in the city to attend certain functions.
He was responding to a question about senior BJP leader L K Advani's statement that the political atmosphere in the country was ideal for the party to get "record breaking results" with the Congress-led UPA Government failing to tackle corruption and price rise, creating a favourable condition for the main Opposition.
On allegations of spurt in violence and atrocities against women and deterioration of law and order situation in Uttar Pradesh, where his son Akilesh Yadav, is the chief minister, Mulayam said the situation was better as the government had been taking "appropriate action".
"If no action is taken by the government following any incident or criminal offence, it is appropriate to say law and order situation has deteriorated," he argued.
Mulayam said in a state which has 22 crore population, some stray incidents were blown out of proportion, but in a smaller state it was not so. "You (media) don't question them," he said.