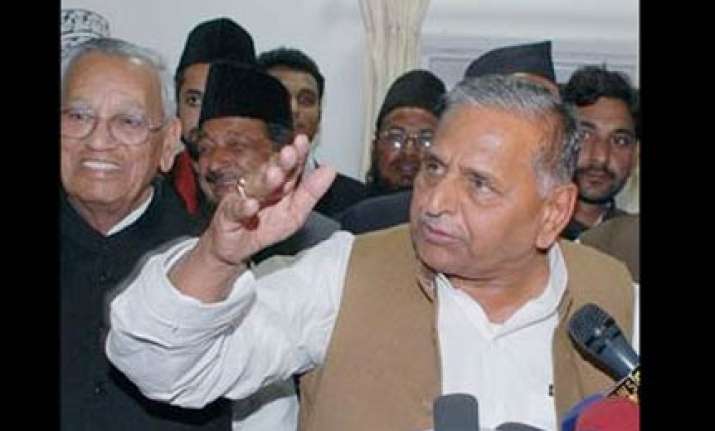 New Delhi Unfazed by the criticism over his remarks after the Allahabad High Court verdict on the Ayodhya title suits, Samajwadi Party (SP) chief on Wednesday met the Shahi Imam of Jama Masjid in Delhi to make his political message loud and clear to his minority support base, reports Indian Express.
After the High Court verdict, Mulayam had said 'Muslims were feeling cheated'. "He asserted that he was firm in the stand he took after the verdict and also assured that he will raise this issue in the forthcoming session of Parliament," Syed Ahmed Bukhari, Shahi Imam of Delhi Jama Masjid, told The Indian Express.
Mulayam is learnt to have listed the steps his government took for the welfare of the Muslim community in Uttar Pradesh before he was dislodged from power by Mayawati-led BSP in 2007.
Mulayam's meeting holds significance in view of the fact that Shahi Imam had rejected the High Court verdict, saying the community had been betrayed, and pinned the blame on the Congress.
"Now dialogue has become one of the refrains, but we have seen the attitude of the Congress regime over the years. First, it was installation of idols in 1949, then it was shilanyas, followed by the opening of locks and then presiding the martyrdom of Babri Mosque. Now we have been betrayed again," the Shahi Imam had said. Mulayam's meeting appears to be another attempt to regain the SP's minority support base in UP, which was widely believed to be shifting towards a resurgent Congress after the 2009 elections. Recently, he had publicly apologised for closing ranks with former UP CM Kalyan Singh in last year's elections.