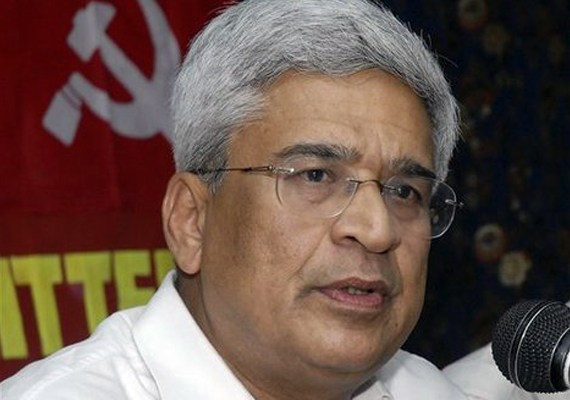 New Delhi, Jul 23: CPI-M general secretary Prakash Karat has said Samajwadi Party supremo Mulayam Singh Yadav could emerge as the Prime Ministerial candidate in the 2014 Lok Sabha polls if his party does well.
"Samajwadi Party will play a decisive role in the coming polls. Mulayam had worked with us earlier also and if his party is in a strong position (in the polls), he could well be a Prime Ministerial candidate," according to a release sent by a TV channel.
Karat claimed Left parties will increase their tally in the polls and saw a strong possibility of a non-Congress non-BJP forming a government as both UPA and NDA have become "weak".
"We will try to strengthen our position in the polls. Both NDA and UPA are weak. There is a strong possibility of a non-Congress and non-BJP forming the government," he said.
There could also be a new regional alliances before elections but a new front could be formed post elections and
Nitish Kumar
, Naveen Patnaik could be a part of this front, he said.
He made it clear Left would not support Congress again even if
Rahul Gandhi
is there and that the Left will fight both against Congress and BJP.
According to him, if BJP projects Narendra Modi in next elections, then it will show "communal" face of BJP.
He also rejected the Gujarat model of development, alleging "it is a reflection of violence and the state has witnessed maximum communal violence since independence".