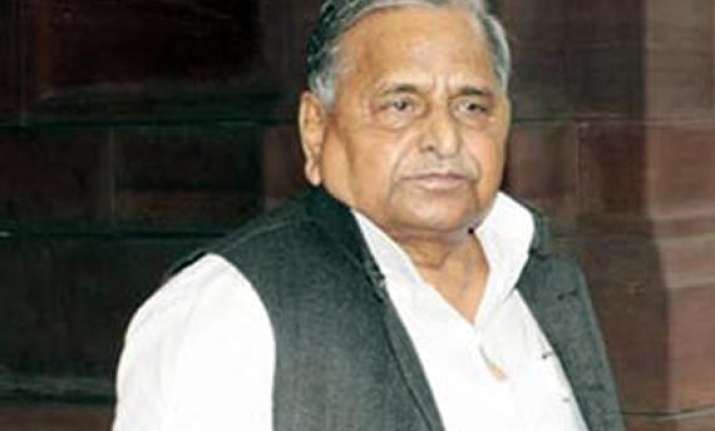 Gurgaon, June 19: Samajwadi Party chief Mulayam Singh Yadav Tuesday visited Medanta hospital here to meet INLD chief and former Haryana chief minister Om Prakash Chautala, a party spokesperson said.
During the meeting which lasted for 45 minutes, Mulayam Singh asked about Chautala's health and wished him a speedy recovery. They also discussed current issues.
Indian National Lok Dal (INLD) secretary general Ajay Singh Chautala, who was out of jail on six hours parole, also met his ailing father.
Congress leader and Faridabad MP Avtar Singh Bhadana also visited the hospital and asked about INLD chief's health and wished him an early recovery.
Chautala, along with his son Ajay Singh Chautala and 53 others, is serving a jail term in the teachers recruitment scam in 2000 while he was Haryana chief minister. He is on interim bail for six weeks and is admitted in Medicity Hospital to undergo a pacemaker implant.