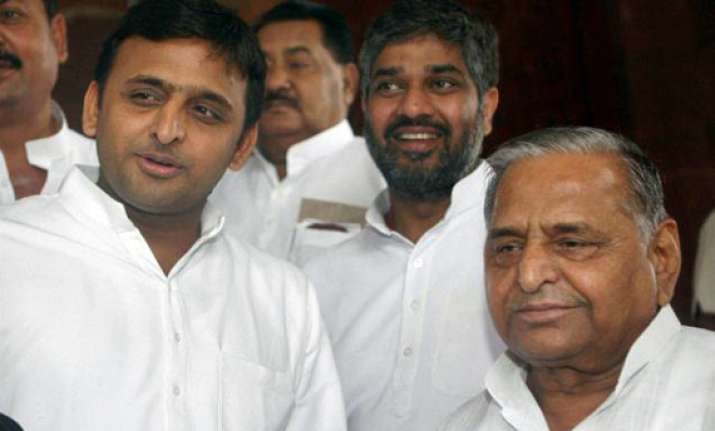 Ahmedabad, Nov 2: Samajwadi Party supremo Mulayam Singh Yadav, Uttar Pradesh Chief Minister Akhilesh Yadav and Jaya Bachchan will be the party's star campaigners in Gujarat where it will contest nearly 160 seats in the upcoming assembly elections.
The SP today released its first list of 53 candidates.  Releasing the list, SP national general secretary and state party in-charge Ramjilal Suman said, "The party will field eight candidates from Vadodara, where its regional headquarters is based.
"The party will also contest from six seats in Junagadh and five in Surat districts in addition to fielding four candidates from Ahmedabad, Kheda and Sabarkantha."
A party source the polls will be fought on the plank of stipend to unemployed youth, educational grants for girls and no auction or acquisition of agricultural land.  
"Party's star campaigners will be Jaya Bachchan, Mulayam Singh Yadav, Akhilesh Yadav, Raja Bhaiyya, Brahmashankar Tripathi and Vishwambhar Prasad 'Vishad'," Suman said. 
The party has chosen 16 Muslims to fight the polls, state general secretary Nilesh Trivedi said, adding that the party will contest close to 160 seats.
Last week, the Bahujan Samaj Party (BSP), the main opposition party in UP, announced its first list of candidates for the assembly elections in the state. 
SP, the ruling party in UP, and BSP had tested Gujarat's political waters during the 2007 Assembly polls.  Assembly elections are scheduled for December 13 and 17 while counting of votes will take place on December 20.