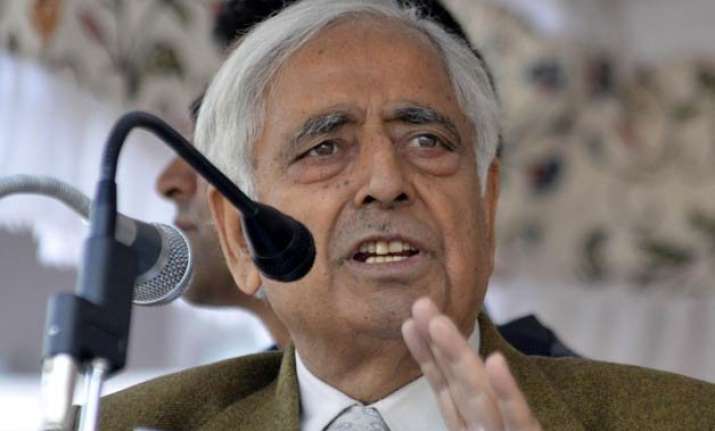 Jammu: Jammu and Kashmir Chief Minister Mufti Muhammad Sayeed has directed Director General of Police (DGP) Kumar Rajendra to initiate the process of releasing about a dozen more separatists.
Sources said that apart from Hurriyat leaders, some militants could figure in list.
The probable names are Mohammad Ashiq Faktoo alias Qasim Faktoo (convicted for the murder of human rights activist H N Wanchoo), Mustaq-ul-Islam of Hizbullah, Mohammad Shafi Dar of Jamiat-ul-Mujahideen, Zahoor Ahmed Bhat of Jammu and Kashmir Liberation Front (JKLF).
Besides, the names of Hurriyat leaders Nasir Abdullah, Mohammad Ayub Dar, Mohammad Yaseen Yatoo, Asif Halwai, Noor Mohammed Tantray, Parvez Mir and Feroz Bhat could also be included.
The Mufti Mohammad Sayeed government had recently released separatist leader Masrat Alam. His release was a part of Sayeed's decision to free political prisoners who don't have face criminal charges.