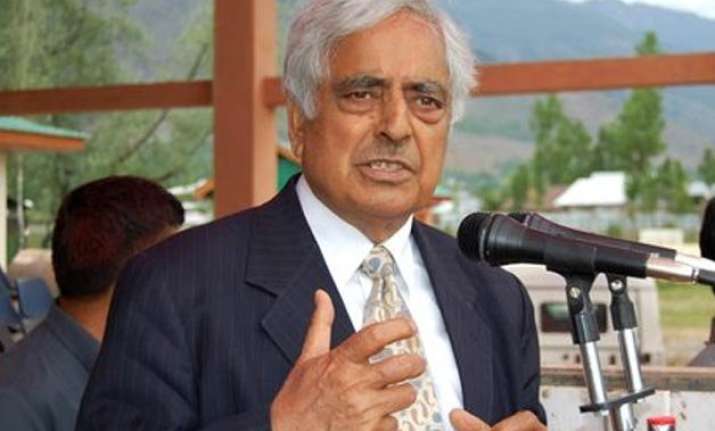 Jammu: Jammu and Kashmir Governor N N Vohra today announced that the first budget session of PDP-BJP government led by Mufti Mohmmad Sayeed would commence from March 18.
Under the provision of Section 55(1) of the Constitution of J&K, the Governor has called upon Members of the J&K Legislative Assembly and Legislative Council to assemble together in Central Hall of the Legislature Building, Jammu on Wednesday, the 18th day of March, 2015 at 11:30 am to hear his address, a Raj bhawan spokesperson said.
In a separate order, under Rule 9(1) of Rules of the Procedure and Conduct of Business in Jammu and Kashmir Legislative Assembly, the Governor has also fixed 18th March at 10.00 am as the date on which Legislative Assembly shall meet for election of the Speaker, he said.  
Further, under Section 64 of the State Constitution, the Governor has issued orders appointing Mohammed Shafi Uri, member of the Legislative Assembly as Speaker Pro-tem and the person before whom members elected to the Legislative Assembly shall make and subscribe oath or affirmation, the spokesman said.
Uri shall be administered oath by the Governor on March 13 at 12:30 pm, he said.