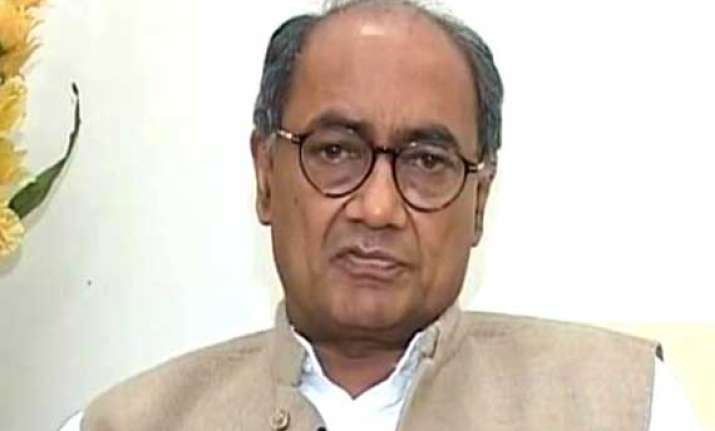 New Delhi/Hyderabad: Congress general secretary Digvijaya Singh Tuesday said six MPs from Seemandhra were expelled from the party for giving no-confidence notice against the government.
He told reporters in the national capital that the party took action after its efforts to dissuade them from signing the notice for moving the no-confidence motion.
Asked if the expelled MPs could be suspended from the Parliament, Digvijaya Singh said it was in the domain of the Lok Sabha speaker.
"It's not an issue," the Congress leader remarked when a reporter asked why the party did not take action against Chief Minister N. Kiran Kumar Redy, who moved a resolution in the state assembly to reject the Telangana bill.
Meanwhile, state Congress chief Botsa Satyanarayana said the suspension of the MPs was not related to the Telangana bill. He told reporters in Hyderabad that MPs have full freedom to express their views in tune with the aspirations of people of their respective regions.