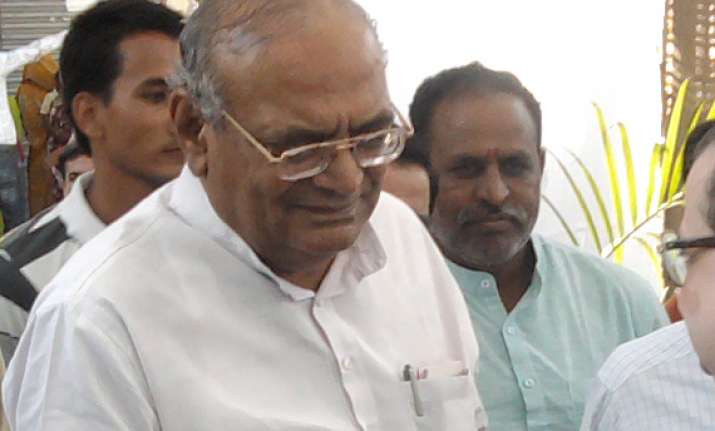 Bhopal, July 5: Senior BJP leader and Madhya Pradesh Finance Minister Raghavji today resigned following charges of sexual exploitation levelled by his  domestic servant  hailing from his home district Vidisha.
The male servant went to Habibganj police station today and said that the minister has been sexually exploiting him for the last several years and he had evidence to support his charge. He then submitted an alleged CD showing the minister in a compromising position with the domestic servant.
No FIR has yet been lodged against the minister, but Raghavji soon sent in his resignation, and the Chief  Minister Shivraj Singh Chouhan has forwarded it to the Governor.
Later, speaking to reporters in Bhopal, Raghavji denied allegation of sodomy levelled by the servant. "He was a poor boy from my district, and I had kept him in my house out of sympathy. If he has levelled such a charge (sodomy), it's baseless."
Replying to a barrage of questions, Raghavji said, it could be a ploy or conspiracy by some vested interests.
Asked if the servant's charge was baseless, why did he resign, the minister said: "At the advice of the Chief Minister".
The alleged CD has been circulating in the state capital for some weeks showing the minister in a compromising position with his domestic servant.
The domestic servant has told police that the minister had been giving him false promises of getting a government job.
The servant has also alleged that two other accomplices of the minister also sodomized him .
The servant has told authorities that the CD was shot by one of his friends.
The controversy over Raghavji's shenanigans is likely to cause a huge embarassment to chief minister Shivraj Singh Chauhan who is preparing for state assembly polls.