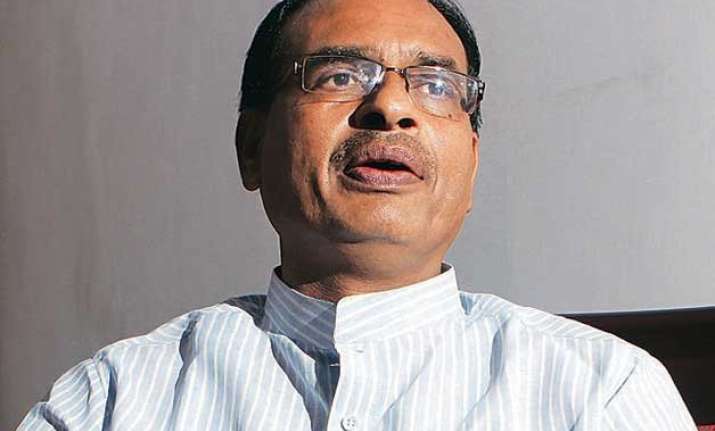 Indore: The Congress lodged a complaint with the Madhya Pradesh State Election Commission (SEC) against Chief Minister Shivraj Singh Chouhan alleging that he violated the civic poll code by announcing sops at an irrigation project dedication event in Khargone district.
"Shivraj dedicated the Khargone Lift Irrigation Project of the Narmada Valley Development Authority (NVDA) on January 13. At the dedication function in Chhirva village, Chief Minister Chouhan said that after completion of the three phased project, irrigation facility to 33,140 hectares land will be augmented, benefiting 18,536 farmers' families in 152 villages," MP state Congress spokesman Narendra Saluja told reporters here today.
Chouhan had said that he would work to make Khargone the "number one" district in cash crop production, Saluja said, adding that these statements were a gross violation of the civic election's code of conduct.  He said that the Congress has petitioned the MP State Election Commission seeking action against the MP CM.
However, Indore BJP spokesman Alok Dubey said that Chouhan is well versed with the election code of conduct and could not have flouted it.
Dubey said that the Congress knew that it faces a crushing defeat at the hands of the BJP in the civic polls, that's why running a false campaign, levelling baseless allegation against Chouhan.
When contacted, Khargone Additional District Magistrate Narendra Suryavanshi told PTI that the MP CM addressed the irrigation project of NVDA yesterday.
He said that the NVDA had sought permission to hold the function from the SEC.
However, he ducked questions about whether Chouhan had violated the election code of conduct.