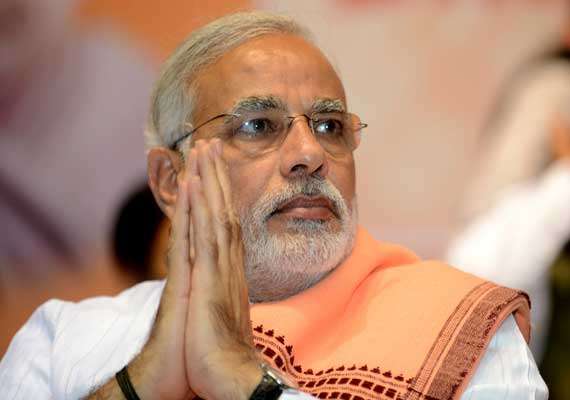 Ballia/Kushinagar: Narendra Modi today wrapped up his long election campaign addressing a series of rallies in eastern Uttar Pradesh during which he claimed that Congress would not even open its account in some states and many of its leaders will lose.
Ending his campaign at a rally in Ballia, the BJP Prime Ministerial candidate also said that directly and through 3D video links he has set a record of sorts in getting connected with the people and that it should be included in the Guinness World Records.
Modi said that the elections in a manner have brought a spark of change for 'surajya'(good governance) and it would be achieved.
Recalling Bal Gangadhar Tilak's iconic slogan "Swaraj hamara janmsiddh adhikar hai aur hum isko lakar rahenge"( "Swaraj is my birthright, and I shall have it"), Modi reiterated that it (surajya) was the right of the people.
In Kushinagar , he blamed Congress for the problems faced in the country.
"In this elections, it (Congress) would not be able to open its account in some states and many of its stalwarts would not be able to see the face of Lok Sabha.