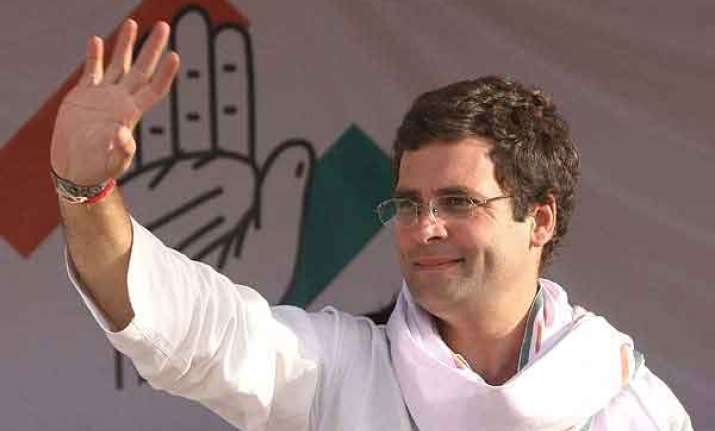 Karauli (Rajasthan):  Congress vice president Rahul Gandhi  today said that Narendra Modi would have sidelined even Atal Bihari Vajapee the way he has sidelined Advani and Jaswant Singh.
Addressing an election rally at Karauli in Rajasthan, Rahul said, "(L.K.) Advani and Jaswant Singh have been sidelined and if (Atal Bihari) Vajpayeeji would have been in public life, he would also be facing similar situation."
Rahul  came down heavily on the Gujarat model of development touted by the BJP and its prime ministerial aspirant Narendra Modi.
Gandhi said it is more of a "toffee model" that has benefitted only some industrialists in the western state while ignoring the interests of farmers and the poor.
The Gandhi scion was addressing an election rally in Rajasthan's Karauli town, over 200 km from the state capital Jaipur.