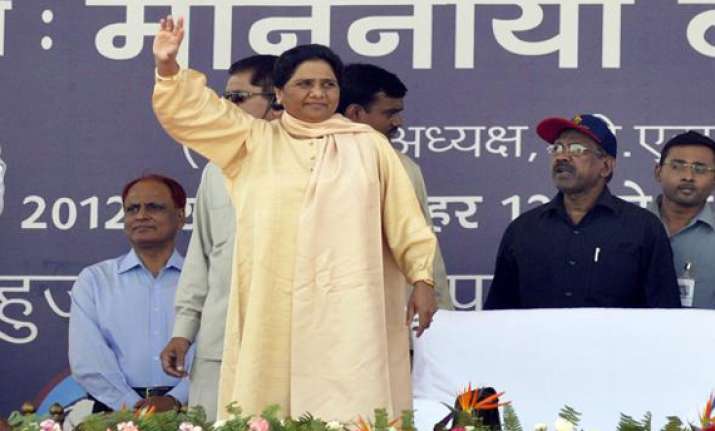 Nashik (Maharashtra): BJP's prime ministerial candidate Narendra Modi was a man "with all the potential to ignite communal disharmony across the subcontinent", BSP chief Mayawati said here Thursday.
Launching the Bahujan Samaj Party's election campaign in the state, the Dalit leader from Uttar Pradesh blamed Modi for instigating the 2002 communal riots in Gujarat.
"If BJP is elected to power, under Modi the nation will become a raging communal cauldron," Mayawati said.
She said Modi always claims he can change the face of the country if elected.
"I ask you, why could not his party do anything when it was ruling at the centre for six years. Don't fall for their manifestos," she urged people.
Mayawati also said both the Congress and the Bharatiya Janata Party were together responsible for all the social ills plaguing the nation today.