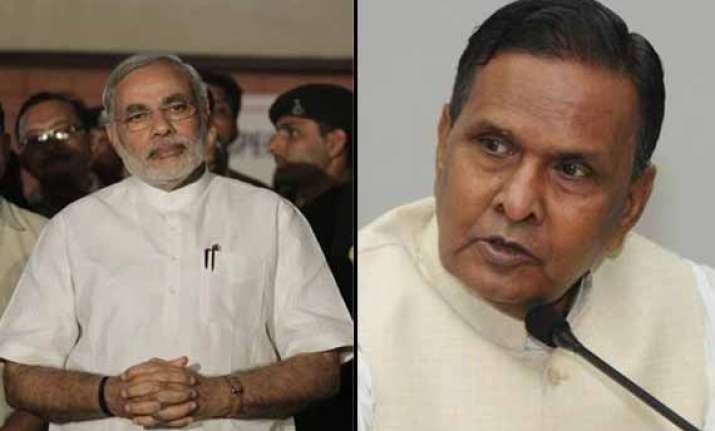 Balrampur (UP): In provocative remarks, Congress leader and Union Minister Beni Prasad Verma has warned that Narendra Modi will be in jail in six months time if Rahul Gandhi becomes the Prime Minister.  
While dubbing Modi as a "dictator", he also launched a vitriolic attack on the opposition parties, saying it is the "duty of all Hindus and Muslims to guard the country and temple of democracy from dogs."
"Modi is a dictator and a dictator can never become the prime minister of this country...BJP can do whatever he wants...keep making tall claims or buy the media but Modi will never be able to become the prime minister", Verma told reporters here last night.
The union minister said that, "If Rahul Gandhi becomes the prime minister of the country, Modi will be in jail in six months time as he is an accused in the Gujarat riots".                                                                             
Verma said several founder members of the BJP have been "humiliated" and "sidelined" after Modi's elevation in the party.