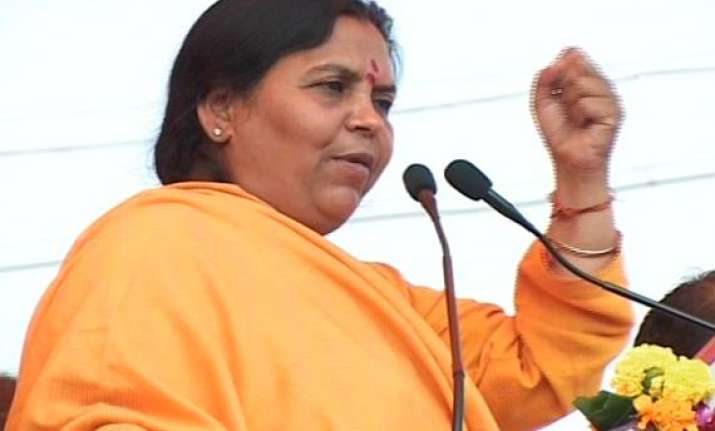 Jhansi: Firebrand BJP leader Umar Bharti today maintained that the party's Prime Ministerial candidate Narendra Modi does not have the oratorical skills of A B Vajpayee, but said the Gujarat Chief Minister was a "unique person" who draws massive crowd.
Addressing party workers at Kunj Vatika last night, Bharti had said, "Vajpayeeji was a very good orator.. it is said that there has been no other orator like him in Indian politics.
"If you have observed minutely you would have found that Modi is not a good orator but still people are coming to his rallies not to listen but to tell him that they want him to change this country and they support him," she said.  
Seeking to clarify her statement today, Bharti said Modi is country's "anokha" (unique) person who draws massive crowd.  
"All that I said about Narendra Modi, I will repeat it again.