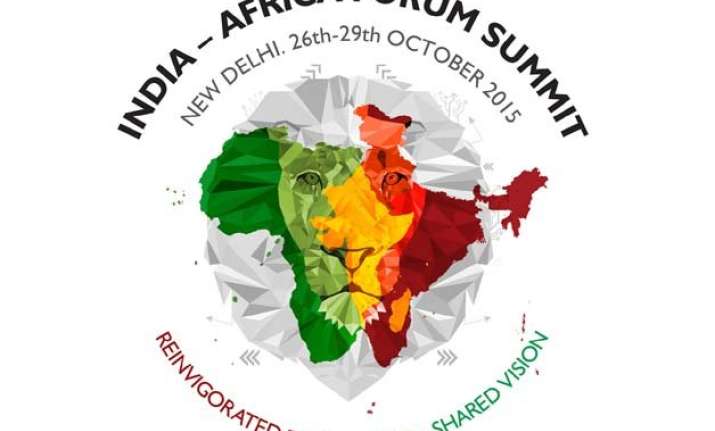 New Delhi: Prime Minister Narendra Modi will hold bilateral talks with heads of states and governments of around 40 countries next week when they are here to attend the India-Africa summit, seen as an effort by India to consolidate its historical ties with the continent.
External affairs ministry spokesperson Vikas Swarup said Modi will hold one-on-one talks with leaders of the African continent between Oct 28-30.
Representatives of 54 African nations including heads of state and government of around 40 countries and powerful African Union are expected to participate in the four-day Summit beginning October 26. The main summit will be held on October 29.
Enhancing trade ties, particularly in oil and gas sector, stepping up maritime cooperation and lifting the overall engagement to a new high will be the main agenda of the summit, seen as India's effort to counter-balance growing Chinese influence in Africa.
India's current trade with Africa is around $75 billion and it has granted a whopping $7.4 billion for various developmental and capacity building projects in the last four years. India has implemented a total of 137 projects in 41 African countries during the period.
Expanding trade ties will be a major focus area at the summit which will see participation of over 400 business delegates from Africa besides all major Indian chambers of commerce.
Asked why Sudanese President Omar al-Bashir has been invited to the summit as he has been declared a "war criminal" by International Criminal Court (ICC), Swarup said India was not party to the Rome Statute that created the ICC and that he has been invited just like any other African leader.
Bashir, wanted by the ICC for alleged genocide and war crimes in Darfur conflict and against whom two arrest warrants were issued in 2009 and 2010, is among the 54 heads of state in Africa invited for the Summit.