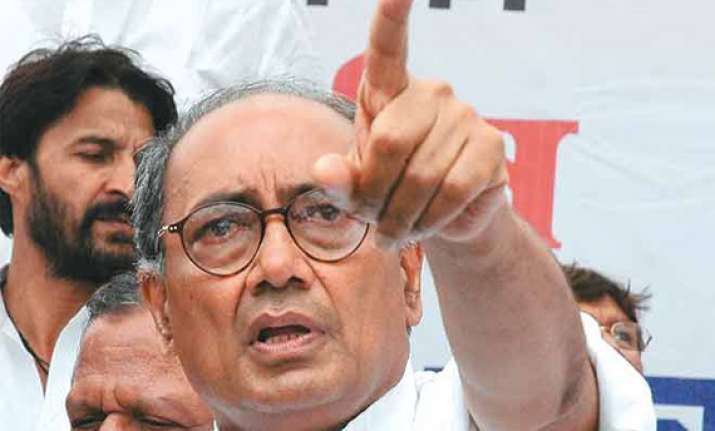 New Delhi: Congress yesterday ridiculed Narendra Modi calling him "fake desi Obama" over his Hyderabad speech yesterday in which the Gujarat Chief Minister appeared to have taken a leaf out of US President Barack Obama's book by making the crowd chant 'yes we can'.
The party also attacked Modi for reading a speech "prepared by an American company".
"Now we have a FAKE DESI OBAMA too. FEKU at his best !," Congress general secretary Digvijay Singh tweeted.
Beginning his speech in Telugu, Modi had exhorted all non-Congress parties to come together and attacked the Centre over its Pakistan policy. He had ended his 45-minute speech by making the crowd chant 'yes we can'.
For the last few months, Congress has been taking on Modi on social media.
Congress supporters have used different hashtags starting with Feku on Twitter earlier also to ridicule Modi's development claims. The latest example of the political war between Congress and BJP in the cyberspace was 'www.fekuexpress.Com', a website developed by Congress supporters on Sunday that ridicules Modi's claims and promises.
BJP supporters have created a hashtag NamoinHyd and there was quite a contest between fekuexpress and NamoinHyd yesterday.
"Do go to http://www.fekuexpress.Com you may win two tickets to Chennai Express! Visit hashtag #FekuExpress to get some clues," Digvijay Singh had tweeted on Sunday, when Modi delivered his speech in Hyderabad.
Party spokesperson Renuka Chowdhary also sought to take the sting out of Modi's speech claiming he read out the text prepared by an American company
"It is not wrong to read a speech prepared by anybody but it would have been better had he read out the speech given by any Indian team. He speaks with the help of an American company. Ask him, who prepared the speech," she said at the AICC briefing.